21 years on the job
I've been working in design since I was 18. With hundreds of projects under my belt, I bring all the skills developed and lessons learned to bear on each new project. That saves you money and time. You tell me what you need and I get it done — no wasted time or false starts.
I have experience in a number of different design fields. I studied product design, exhibition design, graphic design, media and semiotics. My first gig was putting up stickers in an exhibition center, and later I taught myself web design. I co-founded an IT firm and spent a few years helping it grow. I was CEO of Pixmac stock photo agency, which was bought in 2013 by the American company Pond5. Currently I'm enjoying senior-level design, expert consulting & vanlife travel.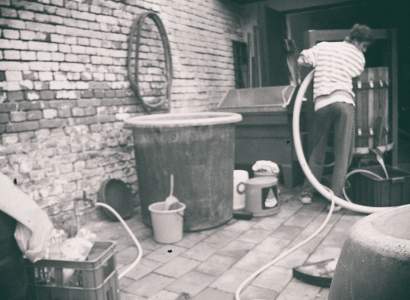 History
I come from Czechoslovakia, the southern wine region. Before I got into computers, I worked in my family's business Valka Winery and I still lend a hand from time to time.
Before the internet boom and after, I've had the opportunity to help get promising projects off the ground. For instance, I did the icons for the PSPad editor, TheBat email client and Esmska app.
Design Media Mentions

Competition Judge
I support
Doctors Without Borders
Autism Nonprofit Fund
Good Angel
Path to a Dream
Heart Association
International Talks
Differentiation
Microstock Expo, Berlin 2011
ROI and Social Media
PACA, New York 2011
Articles in Online Media
Professionals, Partners & Colleagues

Robert Vlach
Well-known Czech entrepreneur and excellent business consultant for freelancers & corporations.

Bohumil Pospisil
Brilliant photographer who has worked with railway companies, breweries, insurance companies and banks.

Ondrej Valka
My cousin. Senior user interface creator for hw & sw.

Martin Zampach
Product designer with 3D printing experience and extensive 3D visualization skills.

Dusan Zvonar
Agile WordPress programmer, skilled in frontend HTML/CSS, backend PHP and databases.

Alex Preukschat
Blockchain and decentralization geek, community developer who has published a couple of bestsellers.

Amos Struck
Stock photo superpower brain. Knows everybody in the photo business and runs several projects.
Ali Hararwala
Project manager with global experience. Great experience in tech & crypto currencies.
Pavel Novak
Skilled programmer and creator of custom web apps. Lives and works in Valencia, Spain.

Peter Fodor
Mobile apps guru with extensive experience in design, dev & gamification. Avid traveller.
António Pedro Nobre
Screenplay master & film director from Portugal, living in Czechia.